To keep track of your latest invoices, head on to the Billing section on the left menu panel. This tab will contain all your billing history where you can track the amount paid for previous months, billing date, payment details, and status of payment. Select Invoices:

You can also click on the Download button to get a PDF copy of your invoices.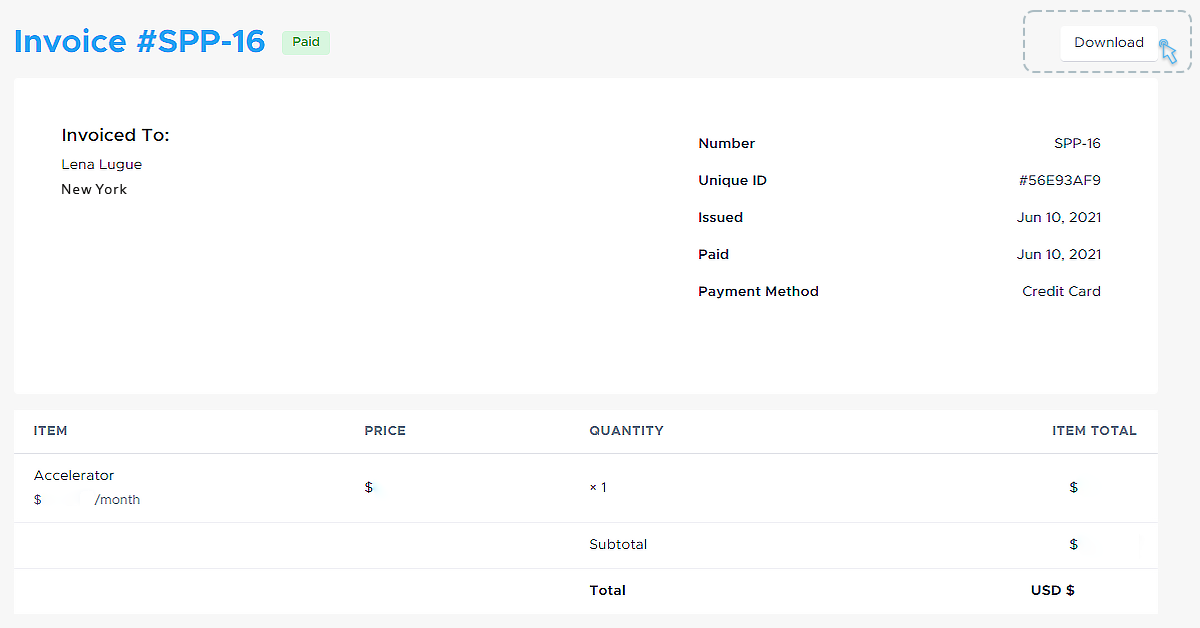 Please understand that we cannot change the information on your invoices. To update your account or billing information, you can click here and save the new details. These details will be reflected on your next invoice.