Much as we like to think we're complex being, when it comes down to it, we human beings are pretty simple much of the time. We follow shiny objects. Things that are different. Things that stand out and catch our attention. And yes, this includes emojis. Since the late 1990's, we've gotten more and more attached to emojis. You can order a pizza with an emoji, tell someone you love (or hate) them, say hi, share the weather, show what you're having for dinner. Emojis have worked their way into every facet of our digital life, so it should come as no surprise that including them in the subject line of your emails will grab your reader's attention because they break up what they expect to see. But what about if you're a marketer or business owner and are sending automated emails to your customers and prospects through Infusionsoft? No problem. Follow these simple steps to add emojis to the subject line of your Infusionsoft emails. 
Fair warning: Adding an emoji into the subject line of an Infusionsoft email is not just a one-click deal. There are a few extra steps to take, but the end result will be something that stands out and gets your target's attention. You actually have to convert the emoji to a code that you will add to the subject line in Infusionsoft. Now that that's out of the way, here we go. 
1. Pick your emoji from this link and right click on it to save it.
The down side of this site is there is no Search function, so be prepared to scroll through until you find exactly the right one. You'll notice there are more than a half-dozen variations of each emoji to account for how they look in different applications.

2. Go to the Cylog website and paste the emoji that you copied in Step 1 into the UTF-8 Input box. Click Submit.
You will now see a little string of code in the field labeled, "Output string for mail headers." (Your chosen emoji is shown in the box above, as a sort of reminder of what you want to use.)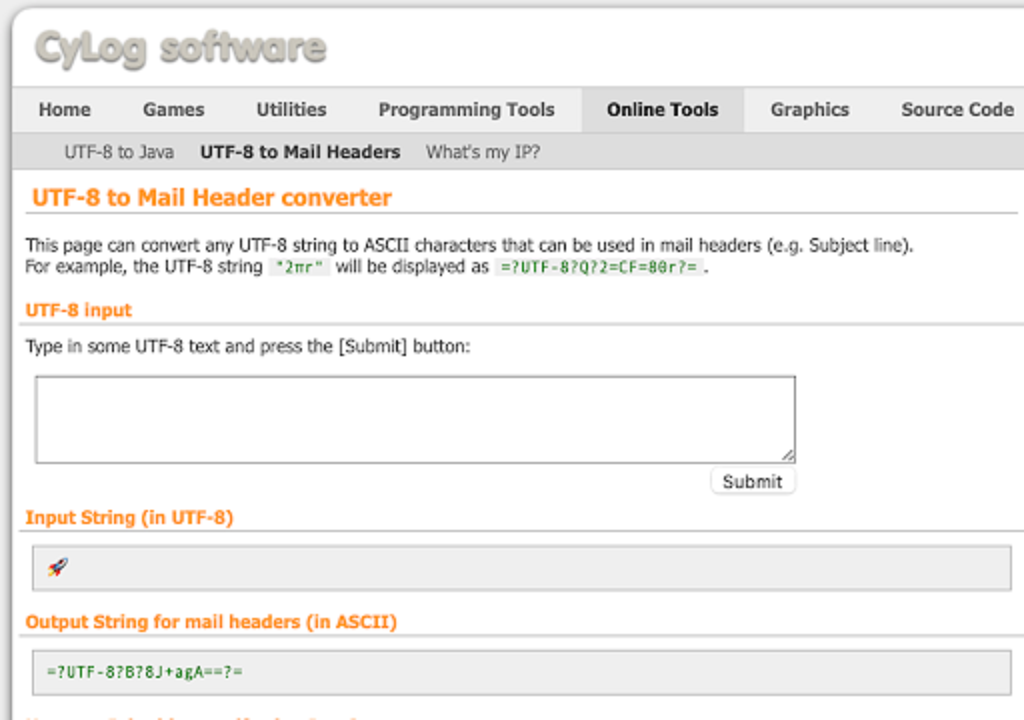 3. Copy and paste that string of code into the subject line of your Infusionsoft email
.
After the code, don't forget to add your text. You can add the emoji code at any point in the subject line – beginning, end or even in the middle. 
4. TEST IT!
Send yourself a test email to make sure the subject line – and emoji – come through as designed.
That wasn't hard, was it? The result will be an eye-catching email subject line that stands apart in your customer or prospect's Inbox. So give it a try and see for yourself how easy it is. Now you're ready for World Emoji Day on July 17! 
Need help writing a killer email campaign to go along with this new strategy for attracting attention with your emails? Let Twlv20's Agency On-Demand help. We'll take the stress and time out of crafting the perfect email so you can focus on what needs your attention most in your business. Click here to learn more.